Indiana Lake Maps. Indiana Bathymetry Maps
1 Indiana Fishin
Indiana Fishing, Fishin Indiana  
   Indiana Fishin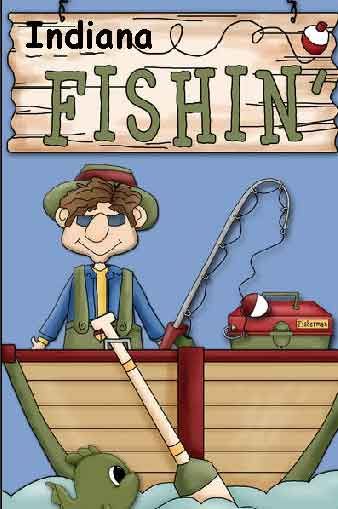 Indiana Fishin

 

 Website Up-Dated on July 31, 2014

 

                                

 

 

 

 

 

 

Indiana Cougar. Mountain Lion. Puma. Photo released by DNR a few years back. Image was caught on a trail cam. Click photo to enlarge. This photo is a few years old.

  

Indiana Fishin

 

 

 brings you a

 

 

 wealth of Indiana

 

 

 fishing

 

 

 information.

 

 

 Come on in and

 

 

 tell us about your

 

 

 fishing trips.

 

 
 

Indiana

 Boating

 Laws

   

 

Boating in

 Indiana

 

 

 

 

Indiana Sport Fish Identification 

Indiana Fish Identification (Purdue)

Buy your Fishing License On-Line

 

 

Find out what fish are

  biting in your area

  lakes                  


Anglers can find out what fish are biting in a certain lake on what bait by looking online at the updated DNR fishing reports. 

The DNR has improved this Web page, dnr.IN.gov/fishwild/8270.htm, to allow for more information to be easily shared about lakes across the state. 

The new look splits the state into three zones, North, Central, and South. Each zone can be clicked on an interactive map to see all lake reports in that region. A dropdown list of lakes in the system is also available to allow quick specific searches. 

"The new fishing reports system allows DNR staff to provide updates throughout the state," said Bill James, DNR fisheries chief. "This allows us to get more information to the public on lakes we are surveying in real time, and for anglers to know what is biting throughout the year." 

The information will be updated toward the end of every week, so anglers will have current information for each weekend. 


 




 




http://indianafishing.co/




 

 

 

 

 

 

 




 

Indiana State Parks and Reservoirs 

Indiana Outdoor News - Indiana-based magazine 

Whitewater Memorial State Park

 

 

 

 

 

Indiana Fishin

 

Fishin, fishing, Indiana fishin, Indiana fishing, Fishin Indiana, outdoors, sports, travel, Indiana fishin reports, Indiana fishin info, Indiana bass fishin, Indiana fishin forums, fishin tips, fishin boats, fishin maps, recreation, ice fishin, fly fishin, bank fishin, party cove, catfish cove, picnic, skinny dipping, hog roast

 

    

 

   

Indiana

 River

  Levels

 

 

     

  Indiana

 Fishin

 

 

 

Indiana fishing with the DNR at the Indiana State Fair

 

Indiana Fishin. Indiana Fishing.

 Fishin Indiana.

 

 

 

Indiana Fishing Quick Links

 

 

 

 

*********

 

 

COPYRIGHT 

 

2015 © Indiana Fishing




 

 

 Martinsville

 Indiana Recreation

*


46151

 

Indiana Fishing Info, it's creator, or it's moderators are not responsible for damage, loss, or injury resulting from the use of information contained on the pages of this site. Furthermore, Indiana Fishing Info, and it's creator assumes no liability for posts made by others and is not responsible for the accuracy, copyright compliance, legality, or decency of material contained in the posts Their posts are solely their opinions, and their responsibility. No part of Indiana Fishing may be copied, printed, or reproduced in any manner, without written permission from it's owner.
~~~~~~~~~~~~~~~~~~~~~~~~~~~~~~~~~~~


This website contains some information obtained from the Indiana DNR and other government agencies controlling the described outdoor resources. However, this site is not sponsored by the state, any parks, or any other government agency. by the state, any parks, or any other government agency.

 

 
Details